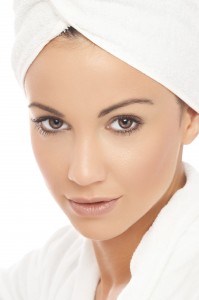 Introducing wet and dry microdermabrasion. Esthetics NW continues to bring cutting edge innovations to their Eugene clients. In this unique tool powerful diamond head microdermabrasion meets vacuum massage and  intense hydration to provide a gentle and effective exfoliation. Whether your skin is resistive, photodamaged, thin and or sensitive we can accommodate your needs with a variety of different wand tips and machine settings.  We also have the hydra wand and can offer a combo treatment where first traditional and then hydrodermabrasion is offered for maximum hydration and exfoliation therapy.

These treatments allows for rapid visual improvement of the skin and also serve as an essential base service when layering other technologies, including microcurrent and LED.

Rejuvenates sun damaged skin – face, neck, shoulders, back, arms and legs
Reduce age spots
Minimize blotchy skin coloring
Reduce acne and superficial scars from past injury
Extract blackheads and whiteheads
Oily Skin
Improve overall skin health

While you will see an improvement in one treatment a series of 6 offered every other week is recommended for maximum results.  After that depending on your age and skin condition maintenance treatments are recommended every 1-3 months.