Judith (you can call her Judi), is known for her quality permanent cosmetic work and devotion to clients who are wanting post-mastectomy areola re-coloration. The busy lifestyle of NW women lends itself perfectly to the wonderful attributes of permanent eyebrows, eyeliner and lipcolor. Whether you are looking for an easier alternative to traditional makeup because of allergies, contact lenses, physical or eyesight limitations, or stress reduction, we are here to help. Let us make your life easier and know you look great every day.
Call today for a consultation and explore your options, 541-344-7789
ENW Professional Skin Care Services offer a diversity of age fighting treatments to bring your personal best. Microdermabrasion, hydro-dermabrasion, chemical exfoliation, (sometimes referred to as peels), ultrasonic, enzymes and more will help your skin look and feel younger. Each treatment is customized to optimize results.  We can help your skin look fresher, smoother, improve skin tone and color and feel softer and more velvety. 60 is the new 40. Come in and explore all your possibilities.
An industry leader and educator she is willing to share with anyone dedicated to advanced training in skin care or permanent makeup.
Please visit our specific pages for more details.  We now offer Skype consultations for out out of town guests and those interested in either help with skin issues or permanent cosmetics.
 ESTHETICS CLASSES ON DEMAND, CALL FOR MORE INFORMATION! 541-344-7789
Judith Culp Pearson is an Oregon native, born and raised in Portland. With a background in business and art she entered professional skin care in 1980.  In 1987 she added Permanent Cosmetics to her service menu.  In 1992 she became the first CIDESCO Diplomat in Oregon.  In 2004 Judi became one of the first to take the international exam and achieve CPCP (Certified Permanent Color Professional) status. She became Oregon's first NCEA Certified Esthetician in 2008.
She is an industry consultant, lectures nationally and is a writer for numerous trade publications.  She served a 4-year term on the board of directors for the Society of Permanent Cosmetic Professionals (SPCP), two of those as their president. She then served several years as the editor of their quarterly newsletter and wrote several training manuals for them.
Every year she dedicates time to continuing educational activities both in skin care and permanent cosmetics.  Judith is the Contributing Editor for the textbook Milady Standard Esthetics Advanced, First and Second Editions as well as Co-Author of Esthetician's Guide to Client Safety and Wellness and the subject matter expert for Tips and Tricks for Permanent Cosmetics. She has just closed her career school to have more time to focus on caring for clients, teaching advanced classes, writing, family and travel.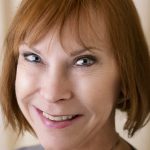 [portfolio_slideshow]