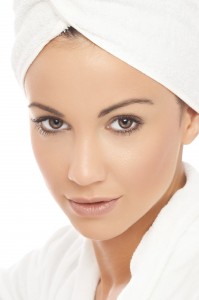 Clinic Policies 
Our clinic policies help us assure the best guest experiences. We look forward to your visit.
TREATMENT AREAS: To offer you the best quality of services clients only in the treatment rooms. If someone is with you we welcome them to enjoy our waiting area.
PHONES: To ensure yourself a most comfortable visit and to respect our other guests, please silence your cell phone in the clinic.
CHILDREN: We do not have childcare services. Due to child safety concerns by insurance, children must stay in reception areas. Please note: small children must have supervised. Please make the necessary arrangements so you can have a great relaxing experience.
PETS:  Per state guidelines only registered service dogs are allowed in a beauty clinic.
SCHEDULING: A credit, debit or check card is necessary to secure your appointment.  We reserve the right to refuse service to anyone.  Clients with the appearance of a contagious disease must be rescheduled. If you need to adjust your appointment, please call.
LATE ARRIVALS and CANCELLATIONS:  Arriving late can compromise our ability to complete your service in the time allowed.  We send you an email a day in advance to remind you of your appointment. If you need to change a day or time, please call us. We request  24-hour notice to cancel or reschedule. If you are ill, please call at your earliest opportunity to reschedule your appointment.   No shows will have their card charged for 1/2 of the service fee or a $20 minimum.
Permanent cosmetic no-shows: $50.00 charged for a missed appointment. Please call in advance if you need to change.
Sorry, we do not accept personal checks.
Thank you for following our clinic policies.  We look forward to your visit.
For more information about us, please visit here.